Former rugby star's son follows his footsteps and joins fire service
The son of former Scotland rugby player Rob Wainwright has become a full-time firefighter after following in his dad's footsteps.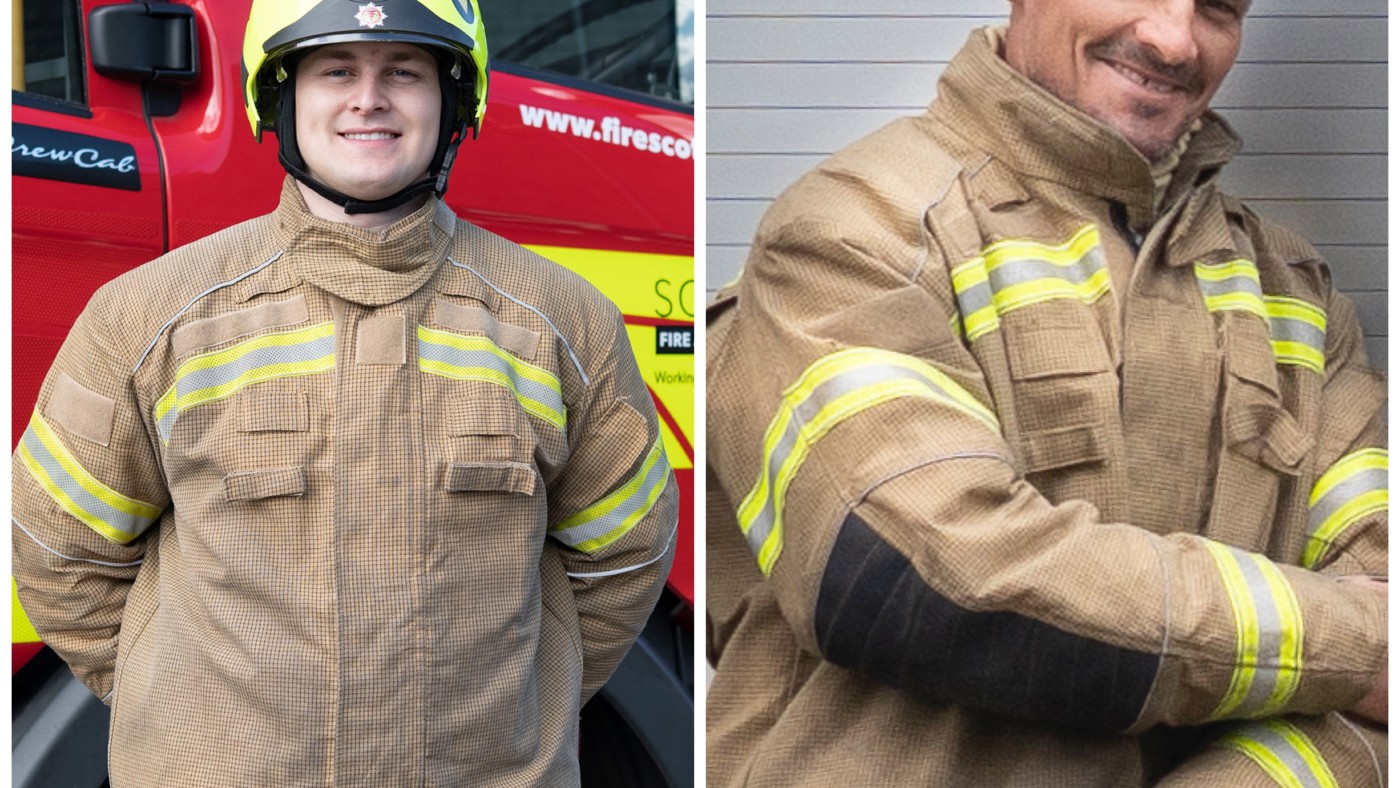 Rob is a volunteer on call firefighter on the island of Coll and now his son Alex is a full-time firefighter on the mainland.
Alex, 24, was part of a cohort of more than 90 firefighters who have been welcomed into the Scottish Fire and Rescue Service (SFRS).
Alex has now joined Clydebank Fire Station's Blue Watch – and he's swapped farming for firefighting. Prior to starting his firefighter role, he helped his dad with lambing season on the family farm on Coll.
Alex said: "When I was away training for my new role, I think my dad was missing my help on the farm more than me! He's was glad to have me back. Lambing season is always hard graft and you really need all hands-on-deck - but it's also really rewarding."
New SFRS recruits undergo a 12-week training programme to learn life-saving skills in preparation for their new role. During his training Alex was living with his grandparents on the mainland. With training completed and after his graduation ceremony, Alex had some downtime before his first shift at Clydebank Fire Station at the beginning of May. His dad was delighted to have Alex back on the island.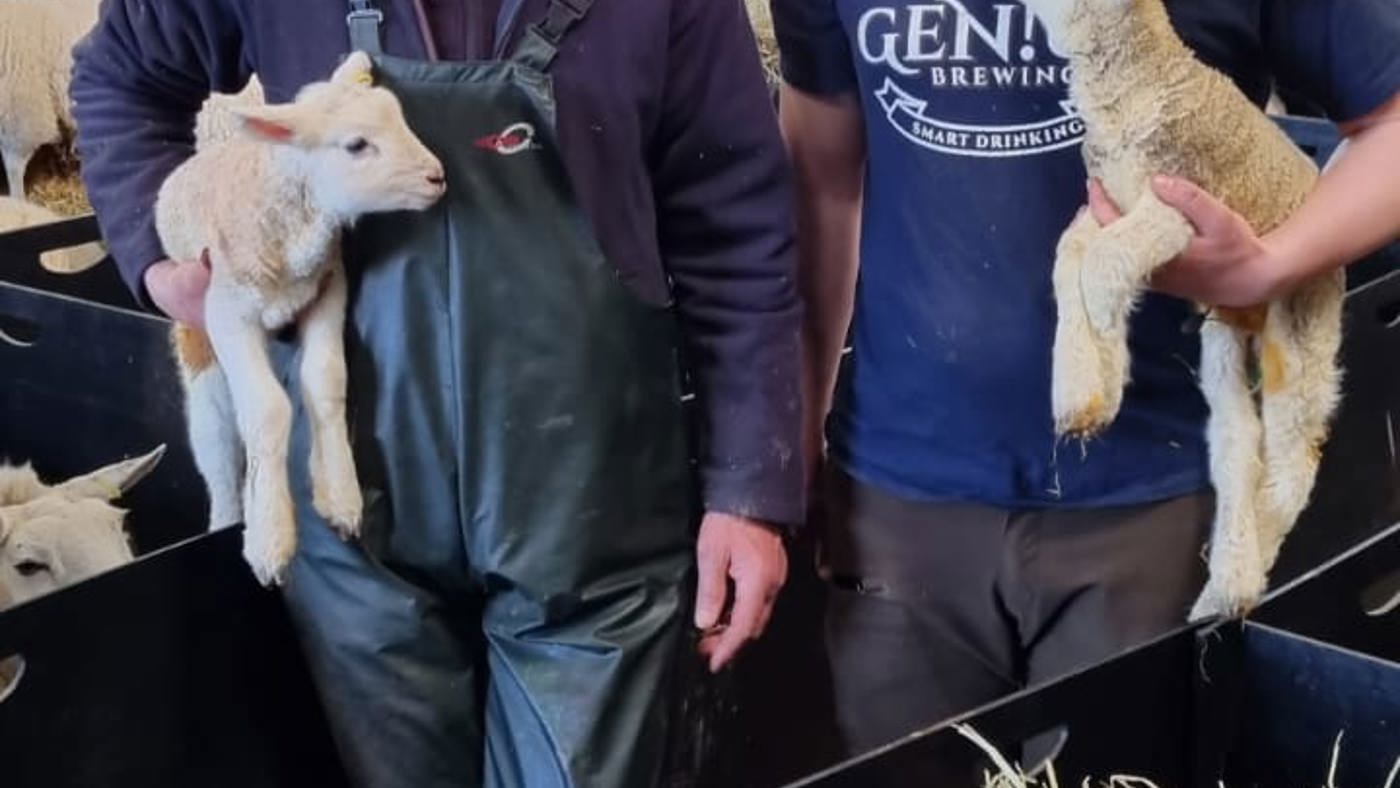 Rob who is a former Scottish rugby captain, British and Irish Lion, had a list of jobs waiting for Alex on his return.
He said: "As well as lambing, I had drainage jobs for him. He's also our digger driver. I've had to drive the digger and I'm an old dog learning new tricks.
"I am very proud of him and I'm looking forward to him bringing his newly learned skills and wisdom to the volunteers on the island and showing us how it's done. He's more qualified than I am now."
Meanwhile Alex joked that while on the island he was checking his dad's fire service kit to ensure it was serviceable and up to scratch.
As well as learning how to deal with emergencies, firefighters also deliver vital safety advice, undertake preventative work and engage with local communities.
The sense of looking after your local community is second nature to the Wainwrights – it comes with living on a small island.
Alex has watched his dad be a volunteer on call firefighter for nearly 20 years, helping the local coastguard and also organising his charity event Doddie Aid, while running his farm.
Alex said: "The volunteer and on call firefighters do a great job because they juggle so many different roles. I've seen this with my dad. He's got a lot of training and this is great for the island. There are skills there to help people in emergencies - for example if someone needs assistance while waiting for an Air Ambulance.
"It is good to help people. In a small community, you get stuck in. If someone's car is in a ditch you go and pull them out and do what is needed."
Alex has enjoyed training and learning about his firefighting role, and while the new recruits will be dispersed across the country to help protect Scotland's communities, Alex has made many friends who he'll keep in touch with.
He said: "There's been a lot to learn, it's been intense but we had a good squad and pulled together. We also managed to have a few good laughs.
"I enjoyed learning about safe working at height and how to deal with a road traffic collision. Although it's easier and very different when you are working with dummies as opposed to real people. I have enjoyed working the machinery and learning how it works."
As well as sharing rugby and firefighting, Alex supported his dad on this year's Doddie Aid. He joined an SFRS team and cycled over 500 miles from Cardiff to Edinburgh. The event has donated millions to research into Motor Neuron Disease (MND) through the My Name'5 Doddie Foundation, which was started by Rob's friend and former rugby teammate Doddie Weir.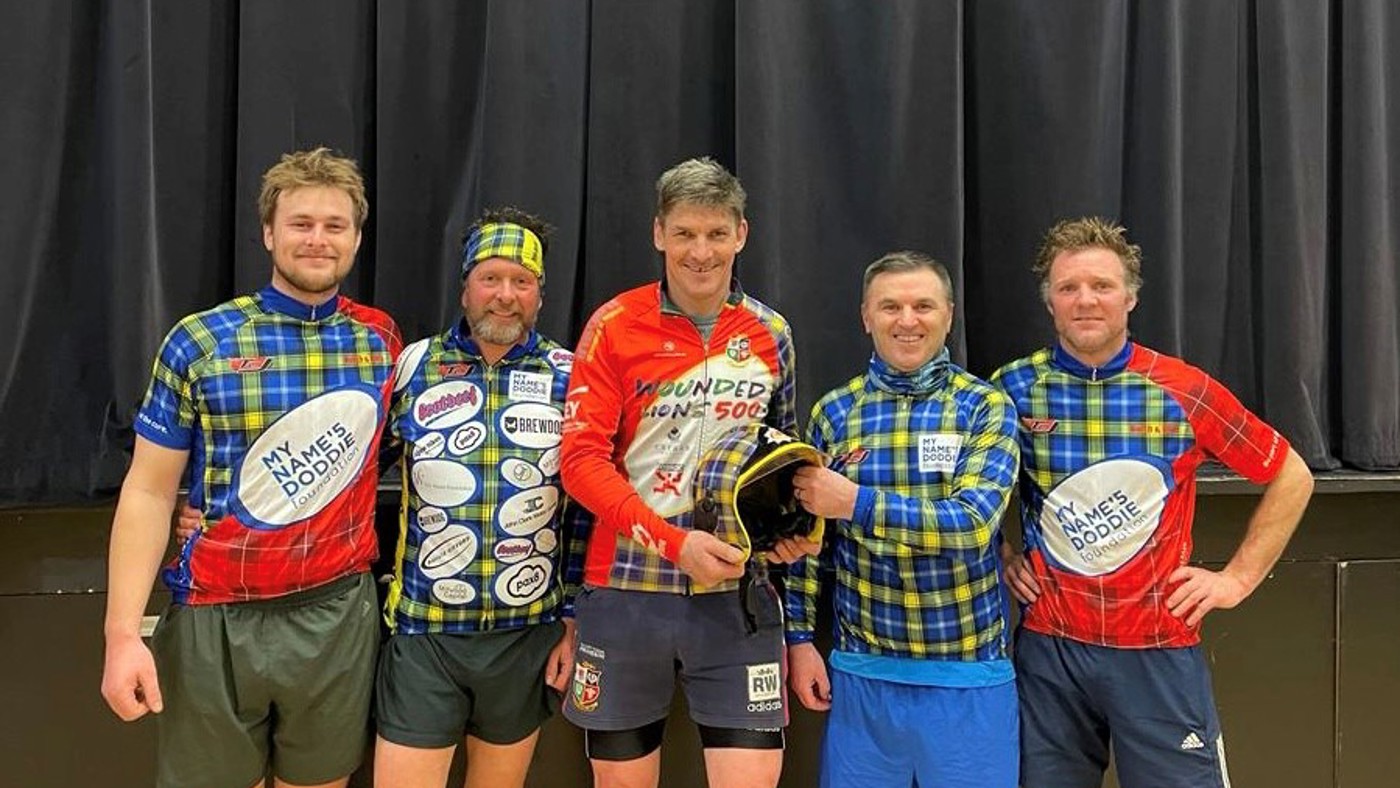 Alex said: "It was hard to keep up with the volunteer on call firefighters from Coll! It's a lot of work for my dad, but totally worth it."
After working on the farm and getting through lambing season, Alex is ready for his next challenge at Clydebank Fire Station. He will also undergo continuous learning and development over the next three years.
He said: "I am looking forward to getting out there, continuing to keep training and learning. I'll be nervous on my first shout, but our training prepares you and I'll be ready."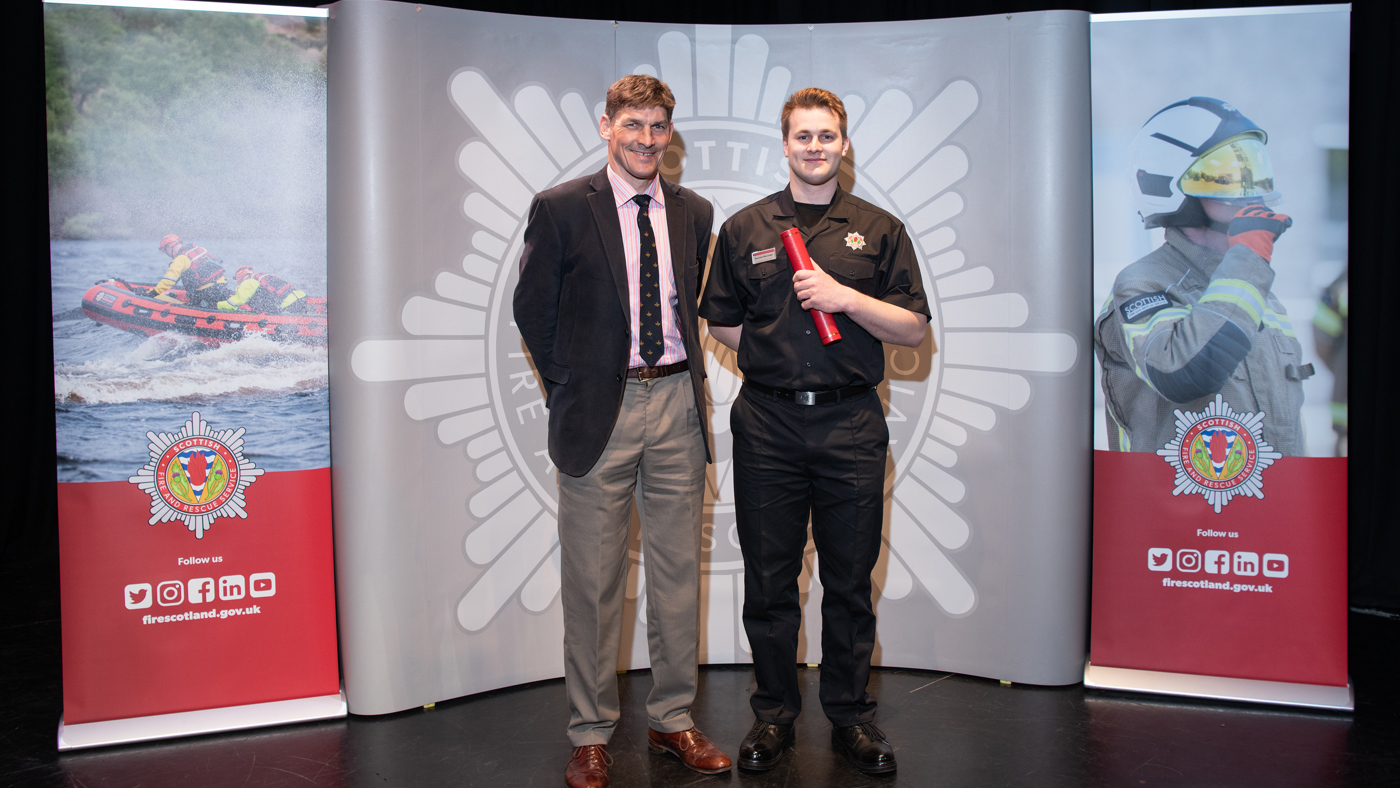 Area Commander Joe McKay is the SFRS Local Senior Officer for East and West Dunbartonshire, Argyll and Bute.
He said: "I would like to congratulate all our graduates and welcome them into the Scottish Fire and Rescue Service. It is a great achievement to reach this stage and there will be much more ahead of them as they start their careers. These new firefighters will help us to protect our communities across Scotland.
"I would also like to welcome Alex into my area where he will become an asset to the Blue Watch at Clydebank Fire Station and he will be fully supported in his new role."
ENDS
Read more on how to become a Wholetime Firefighter with SFRS