100 Days Until Firefighters Change Response To Unwanted Fire Alarms For Workplaces
The way firefighters across Scotland respond to unwanted fire alarm signals in commercial premises will change in 100 days from today.
Crews are called to an average of 28,000 false alarms each year.
Investigating each incident can involve nine firefighters and two fire appliances as part of the response.
To put this into context, that is 252,000 firefighters needlessly being called to unwanted fire alarm signals each year, when their time could be better spent training or doing community safety work.
The Scottish Fire and Rescue Service (SFRS) is today (Thursday 23 March, 2023) encouraging the business sector to ensure their fire safety procedures are adequate and in place before the change comes into effect from 1 July, 2023.
When an alarm is activated, premises such as factories, offices, shops, museums and leisure facilities, will have to investigate and confirm that there is a fire or sign of fire before Operations Control staff send any firefighters. 
Those with fire safety responsibility within a building, known as the dutyholder, are required to investigate the cause of the alarm and call 999 once a fire has been confirmed.
It is only premises with sleeping accommodation, such as hospitals, care homes, hotels or domestic dwellings that can expect the current level of emergency response.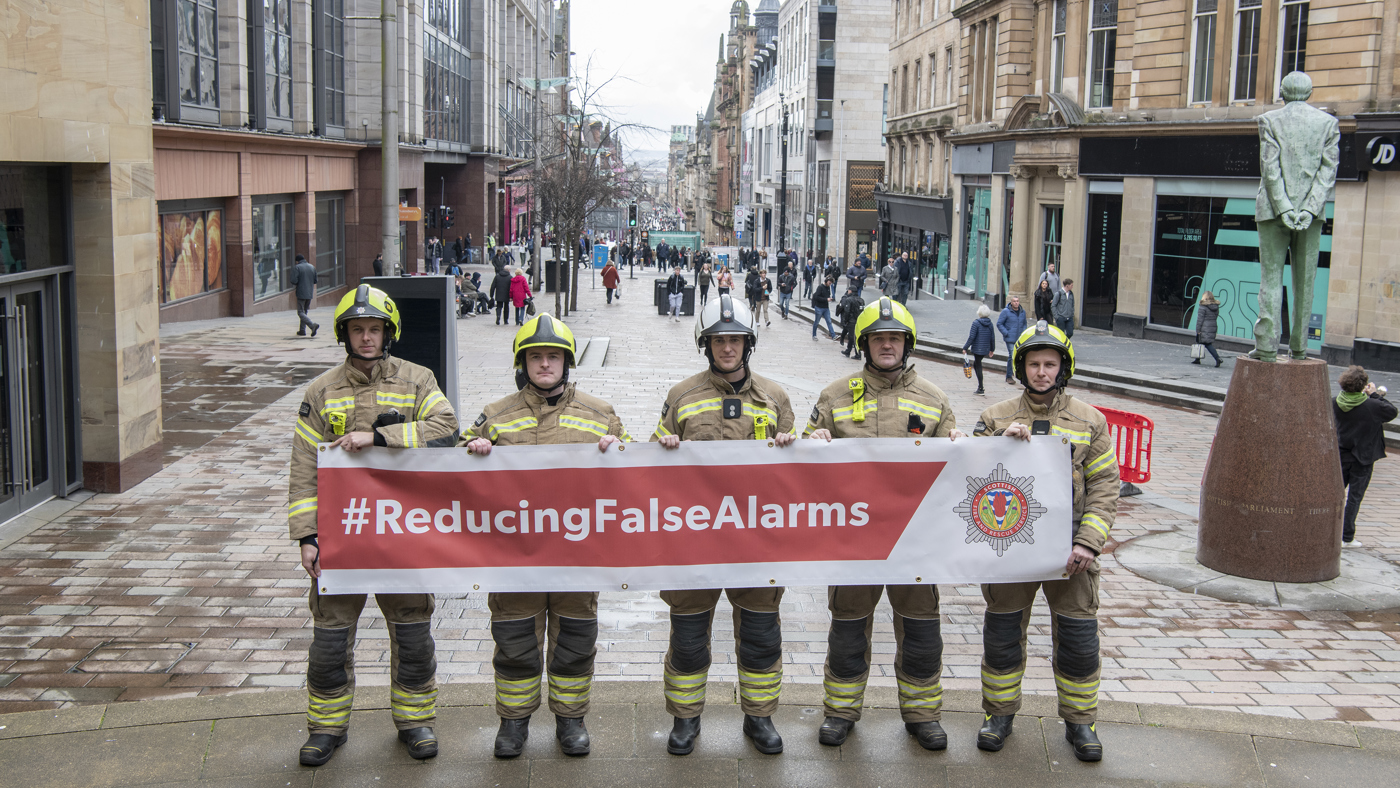 SFRS Director of Service Delivery, David Farries, said: "Our crews attend more than 28,000 false alarms each year and we are urging the business sector to help us to reduce that figure substantially.
"These types of incidents account for almost one third of our activity across Scotland and they are often caused by cooking fumes, dust or a lack of maintenance.
"Responding to false alarms places a significant drain on front line services, and causes lengthy interruptions to workplace and business premises, whilst members of the public wait outside buildings for firefighters to confirm there is no fire.
"By changing our response to these types of alarms, we can potentially free up 64,000 hours every year giving firefighters more time for other activities, such as training and fire safety prevention work to support communities.
"More importantly, these measures will ensure that our crews are available to attend real life saving emergencies".
The changes are being implemented following the outcome of a public consultation held in 2021, where SFRS sought the views of the people of Scotland on the options to reduce the number of false alarms to allow firefighters to do more for the communities of Scotland.
The SFRS is continuing to support commercial workplaces to prevent false alarms by working with dutyholders, to understand their obligations. 
One of Scotland's largest dutyholders, Glasgow Life, is already adapting to the changes in July.
Fiona Whitehead, Health & Safety Manager at Glasgow Life, said: "False alarms cause significant disruption so we fully understand the real need for change so that firefighters are not turning out unnecessarily to our premises.
"Since 2019 we have had 462 alarm activations throughout our estate and 98% of these were false alarms.
"We have been working closely with SFRS ahead of July to ensure we are providing the appropriate training, amending any existing policies and procedures to allow staff to safely investigate the cause of an alarm activation".
The SFRS has business advice pages on its website with practical guidance and advice on actions that dutyholders can take now to prevent false alarms.