Stem cell recipient meets her firefighter donor at Greenock Community Fire Station
A woman who received a stem cell donation has met the man who saved her life at an emotional meeting at Greenock Community Fire Station.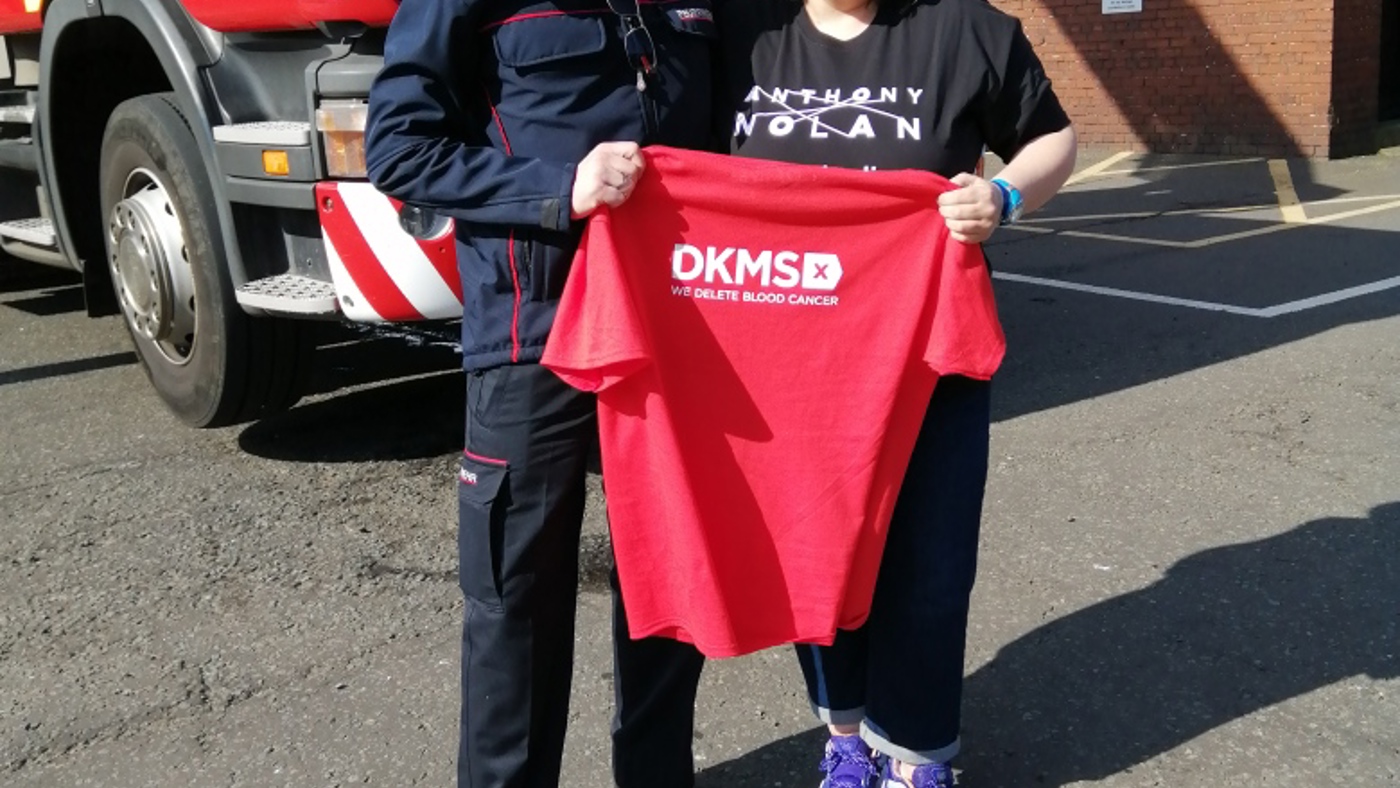 Gillian Duffy was diagnosed with acute myeloid leukaemia five years ago. She received a life-saving stem cell donation three years ago from a German volunteer firefighter called Kay-Uwe.
Football Coach Gillian from Greenock was on the Anthony Nolan stem cell register and Kay-Uwe was on the DKMS donor list. Like 75% of the population, Gillian didn't have a stem cell match within her family. Anthony Nolan performed a search of the worldwide donor register and found a match for her in Germany.
Due to strict donor rules regarding contact and the pandemic, the pair have been unable to meet before now.
Recently married Kay-Uwe travelled to Scotland with his wife Tina, in what was his first ever trip to the UK, and as well as meeting Gillian, he was keen to visit a fire station.
The White Watch at Greenock Community Fire Station were more than happy to oblige, and with the help of Google Translate – they quickly found similarities and were soon comparing firefighter stories.
Kay-Uwe received a full tour of the station and he enjoyed seeing the appliances and hearing about our partnerships with the Police Scotland Marine Policing unit and HM Coastguard. Kay-Uwe, who is a volunteer firefighter in the German city of Gera, gifted the station a Feuerwehr (German Fire Brigade) dress cap donated from the Chief of his unit.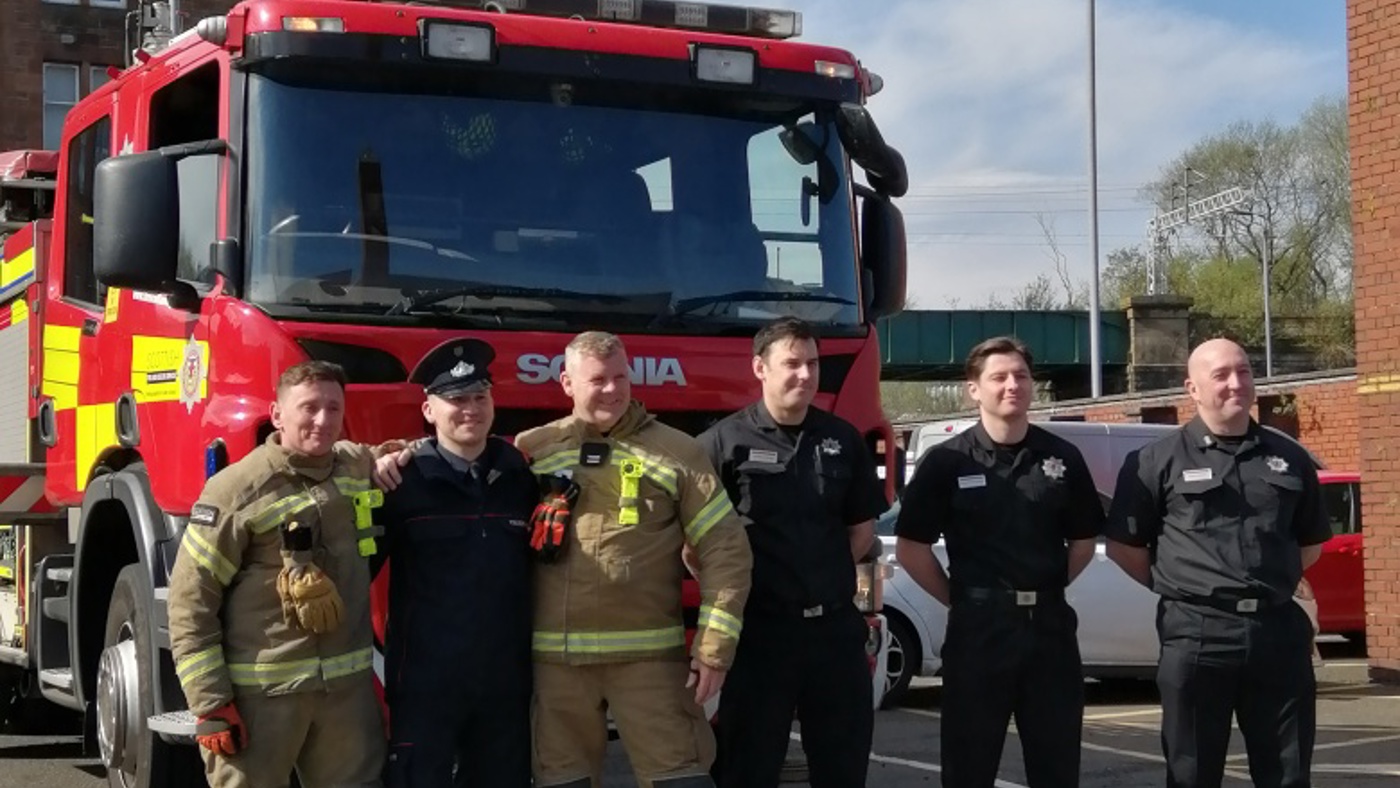 Our partnership with Anthony Nolan has seen 19,000 people signed up to the stem cell register and Gillian has supported this work through her previous job as a teacher, where she organised school events.
She said: "The biggest thank you ever for arranging the visit to the fire station and the Fire Museum. Not only was I blown away by the generosity of giving up your time but also by the warmth I felt.
"It was really important to Kay-Uwe that part of his visit was spent at a fire station as he wanted to give his hat in friendship. He is so proud of the role he plays in keeping people safe, that he walked through the doors at the airport in his full uniform, hat included. 
"He told me how welcome he felt and said there was so much from the visit that he could take back to his station in Gera. 
"Kay- Uwe and I have a unique bond forever but it is also clear that the Fire Service worldwide has that bond too. 
"Thank you for all you do that is seen and also unseen, never underestimate the difference that it makes to people."
Local Senior Officer David McCarrey said: "It was our absolute privilege to host Gillian and Kay-Uwe at Greenock Community Fire Station. The Service has a proud tradition of supporting the outstanding work of Anthony Nolan and this story shows how the charity gives hope and a second chance of life to so many blood cancer and blood disorder patients all across the world."
ENDS