SFRS Partnership with Anthony Nolan reaches a new milestone
The Scottish Fire and Rescue Service's (SFRS) partnership with Anthony Nolan has celebrated a new milestone - with the 19,000th donor signed up to the blood cancer charity's stem cell register.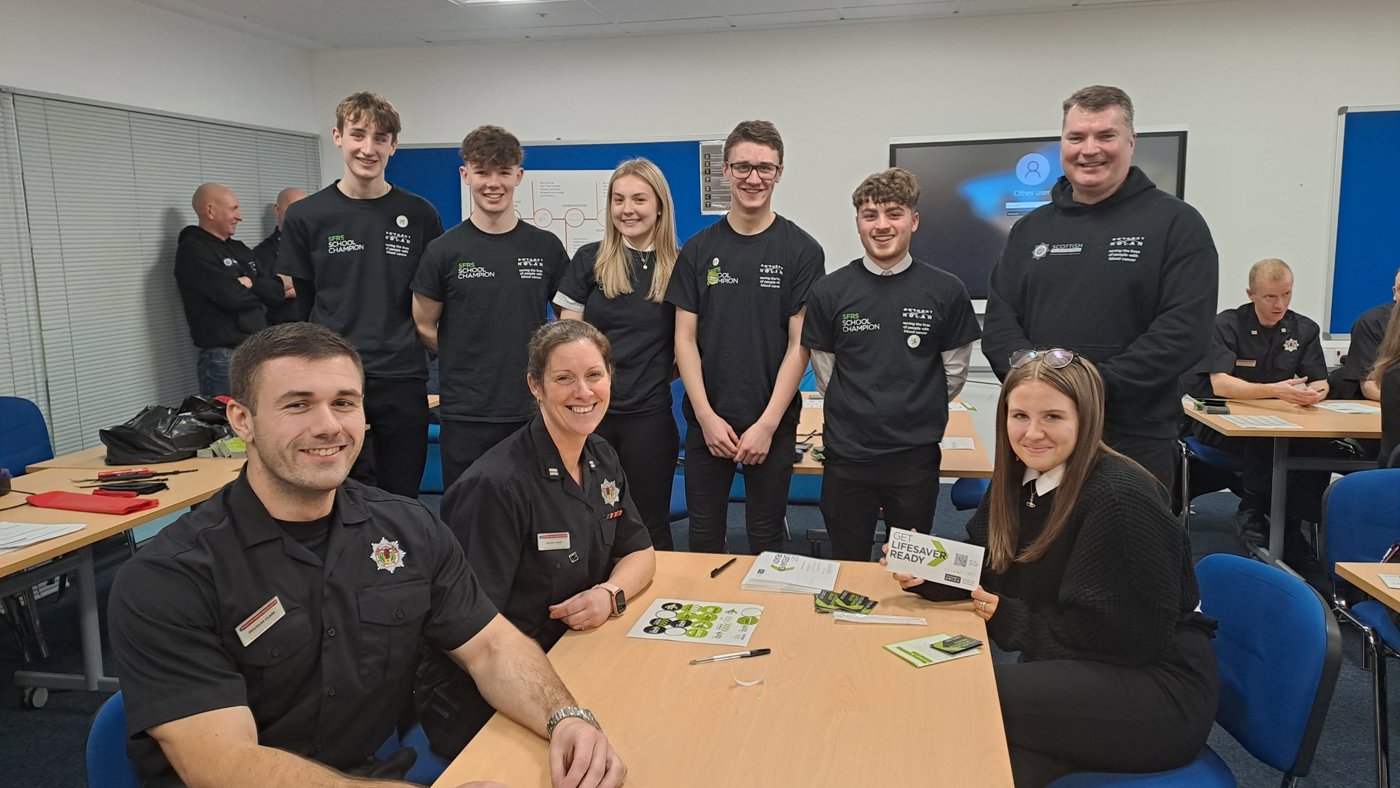 The SFRS visit secondary schools and hold presentations which explain the partnership and the lifesaving work of Anthony Nolan.
At a school event at Waid Academy in Anstruther, Fife, pupil Kirsten Peat became the milestone number, when she was one of 40 young people to join the register.
Former firefighter Ally Boyle, founded the SFRS partnership with Anthony Nolan in 2009. 
Ally said: "It's fantastic to see the partnership back recruiting lifesavers. I was struck by the efforts of our pupil champions at Waid Academy and it was fitting we surpassed this milestone here. As well as an incredible 19,000 people added to the register we will shortly see our 100th donation take place. None of this would be possible without our volunteers who have consistently shown their dedication to the lifesaving traditions of the SFRS."
Anthony Nolan recruits people aged 16-30 to the stem cell register as research has shown younger people are more likely to be chosen to donate.
Join at www.anthonynolan.org/sfrs