Scottish Fire and Rescue Service Charity Partnership sees record sign-ups to stem cell register
The Scottish Fire and Rescue Service (SFRS) partnership with Anthony Nolan has reported a record number of sign-ups to the blood cancer charity's stem cell register.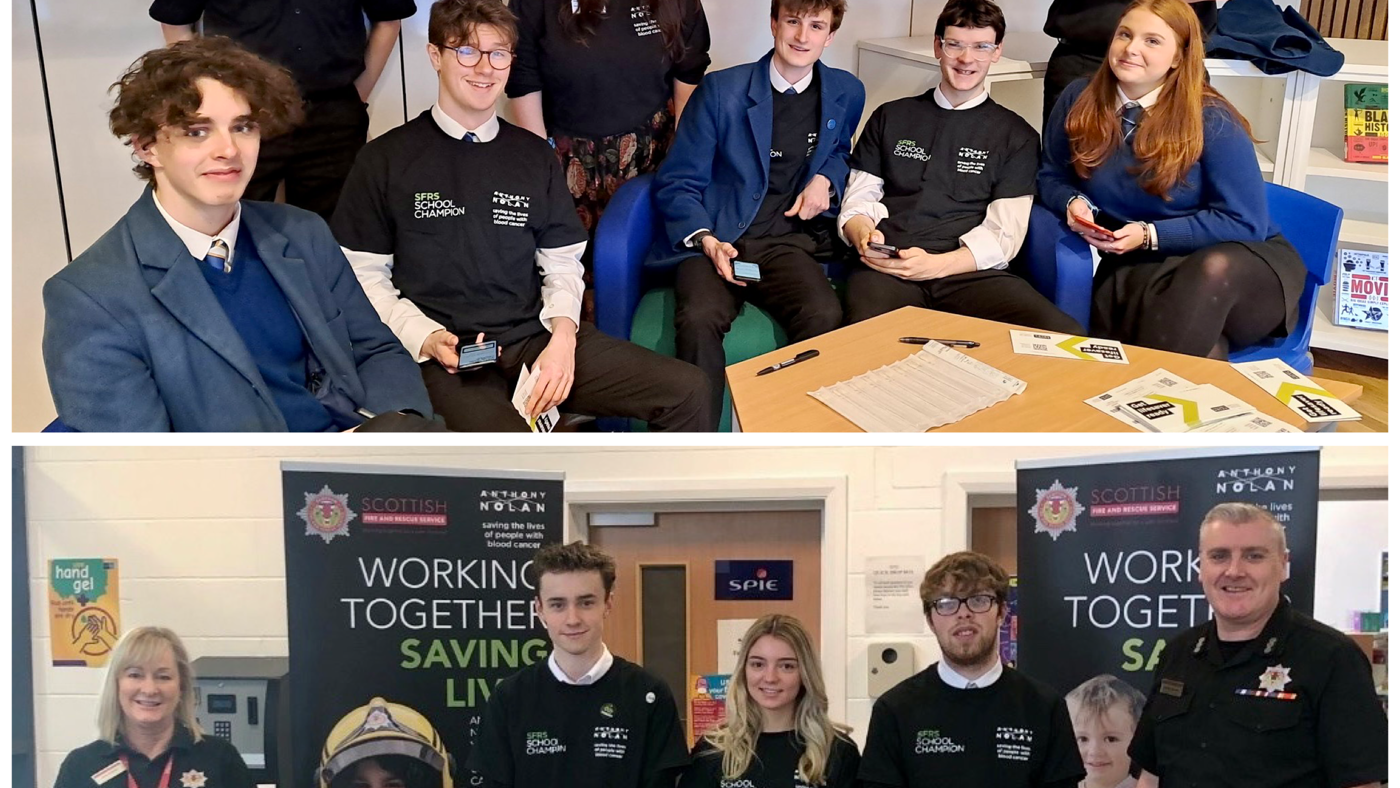 A total of 179 secondary school pupils joined the register at two separate events held at Biggar High School in South Lanarkshire and Edinburgh Academy.
This figure comprises 71 pupils from Biggar and 108 from Edinburgh, the largest number of sign-ups from both schools, with Edinburgh doubling their previous number.
Biggar High School also has a special relationship with the charity partnership, as it was the very first school to hold a partnership event 10 years ago.
The school has also reported four matches – four people have donated their stem cells and have helped to save lives.
These events also mark a continued and welcome return to the work of the partnership, as during Covid-19, all school engagement events were paused. Incredibly, even though these school events were halted during Covid-19, the partnership saw 34 people donating their stem cells during the pandemic. These donations have given some people hope.
The SFRS partnership with the charity was formed in 2009 after then Area Commander Ally Boyle had been diagnosed with Myelodysplasia, a blood cancer for which the only potential cure is a stem cell transplant. The partnership has seen 19,000+ potential donors recruited to the register, with 100 of those going on to donate stem cells.
Anthony Nolan recruits people aged 16-30 to the stem cell register as research has shown younger people are more likely to be chosen to donate.
More at www.anthonynolan.org/sfrs
ENDS