New course sets the standard on controlled burning for land managers
Land managers who carry out muirburn are being encouraged by the Scottish Fire and Rescue Service to complete a new course that aims to uphold the highest of standards of the practice to protect the environment.
Muirburn is the intentional and controlled burning of vegetation, commonly heather, to promote new growth and is mainly associated with managing land for grouse shooting, deer management or for sheep farming.
The training, which has been developed by a multi-agency group, will assist practitioners to adhere to best practice guidance and follow the Muirburn Code during muirburn season, which takes place between 1 October and 15 April.
The Scottish Fire and Rescue Service (SFRS) has joined forces with the Scottish Gamekeepers Association (SGA), Scotland's Regional Moorland Groups (SRMG) and NatureScot to shape the lessons.
SFRS Deputy Assistant Chief Officer, and Chair of the Scottish Wildfire Forum Bruce Farquharson, said: "The course has been designed to enhance the planning, skills and experience needed to practice muirburn.
"We want to ensure that prescribed burning is done to a high standard, ensuring that practitioners avoid damaging habitats, wildlife and the wider environment.
"We are pleased to have played a part in developing the lessons, as part of this multi-agency group, to support land managers to work in a safe and responsible manner."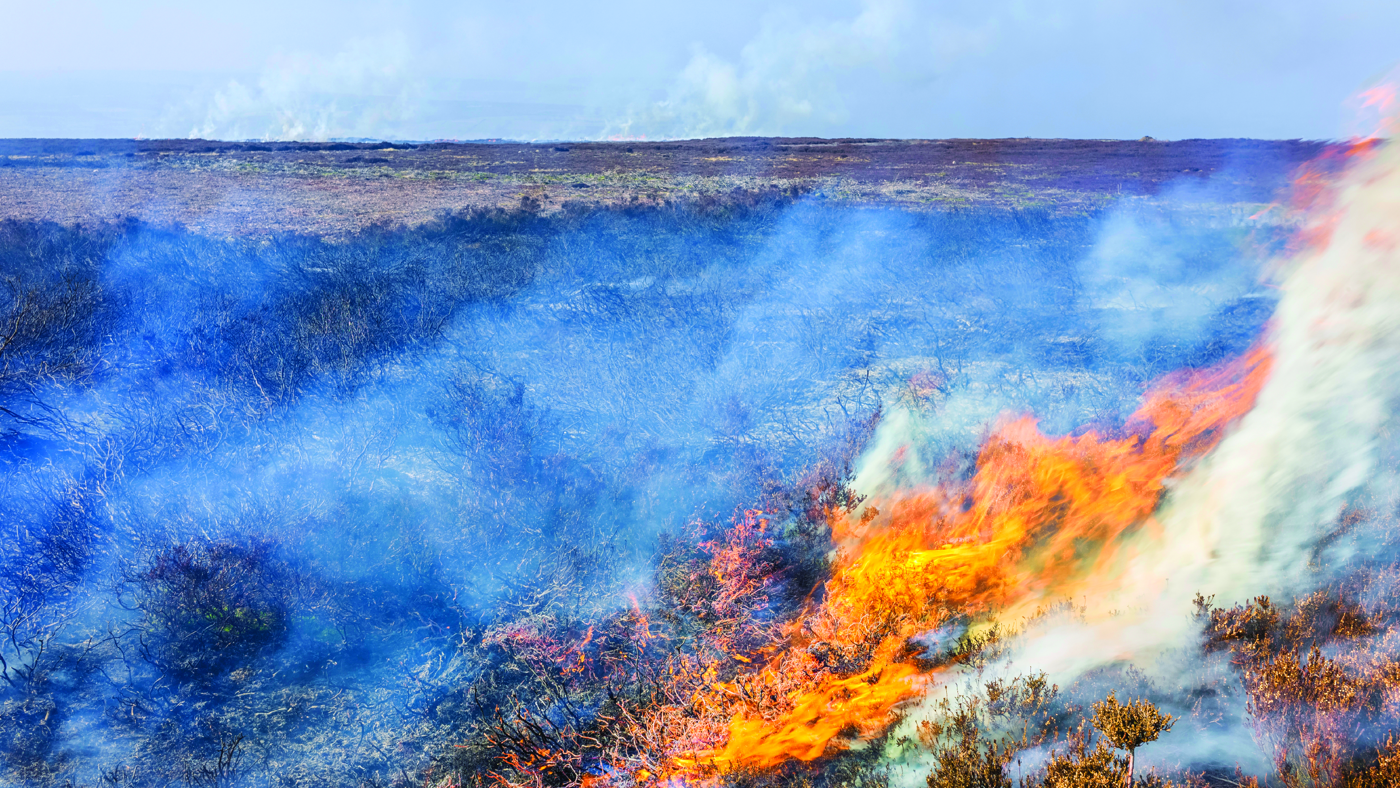 The new course includes e-learning, as well as a practical session. Participants will learn about the equipment and techniques used to safely apply fire as a land management tool, as well as how to carry out the appropriate weather and wildfire danger assessments needed for a successful muirburn.
Karen Rentoul, NatureScot's Policy and Advice Manager for Uplands and Peatlands, said: "Muirburn can be an important and useful land management tool that can provide multiple benefits, but it's vital it's carried out appropriately to keep fires under control and prevent damage.
"We are pleased to have worked with partners to create this training course aimed at everyone who carries out muirburn. Accredited by Lantra, the qualification covers legal requirements and the Muirburn Code, as well as the practical skills and equipment needed to carry out controlled muirburn, and will ensure a high standard of professionalism in carrying out muirburn."
Iain Hepburn of The Scottish Gamekeepers Association (SGA) said: "The Group's remit was to come up with a training package that was fit for purpose.  It had to be user friendly, easily understood by the people who would use it, not be bogged down in technicalities, but have enough new material that all practitioners would realise that the days of bad practice are finished.  A new modern outlook where thought, care and planning are vital when commencing prescribed burning and risk management is the way forward.
Calum Kippen of Scotland's Regional Moorland Groups (SRMG) said: "As practitioners who use muirburn - a vital management tool for biodiversity, conservation and wildfire mitigation - we recognise the importance of ensuring all land managers uphold the highest of standards by adhering to best practice guidance and following the Muirburn Code. This training will help practitioners to do just that. We encourage muirburn practitioners to sign up to course."
Anyone who is planning to carry out a muirburn is asked to inform SFRS by getting in touch with their local station or Operations Control.