More than ninety new firefighters get ready to take up their role
More than ninety new firefighters were described as 'skilled and brave rescue specialists' as they embark on a new career to keep communities safe.
All graduates undertook an intensive 12-week training programme with the Scottish Fire and Rescue Service (SFRS), learning life-saving skills to prepare them for their new role. They will undergo continuous learning and development within their fire station over the next three years.
For the first time since the pandemic, they graduated in front of their proud families and friends at a ceremony held in Motherwell on 11 April.
Their achievement was marked by Interim Deputy Chief Officer Stuart Stevens. He said: "These events are always a highlight for the Service as we welcome new recruits to help us protect communities across Scotland.
"These new skilled firefighters will experience more in just a few short years than most will in a lifetime.
"They are brave rescue specialists who I know will be outstanding in the face of adversity and they will be fully supported as they begin their new role."
Two graduates were recognised for their outstanding contribution during the 12-week training programme.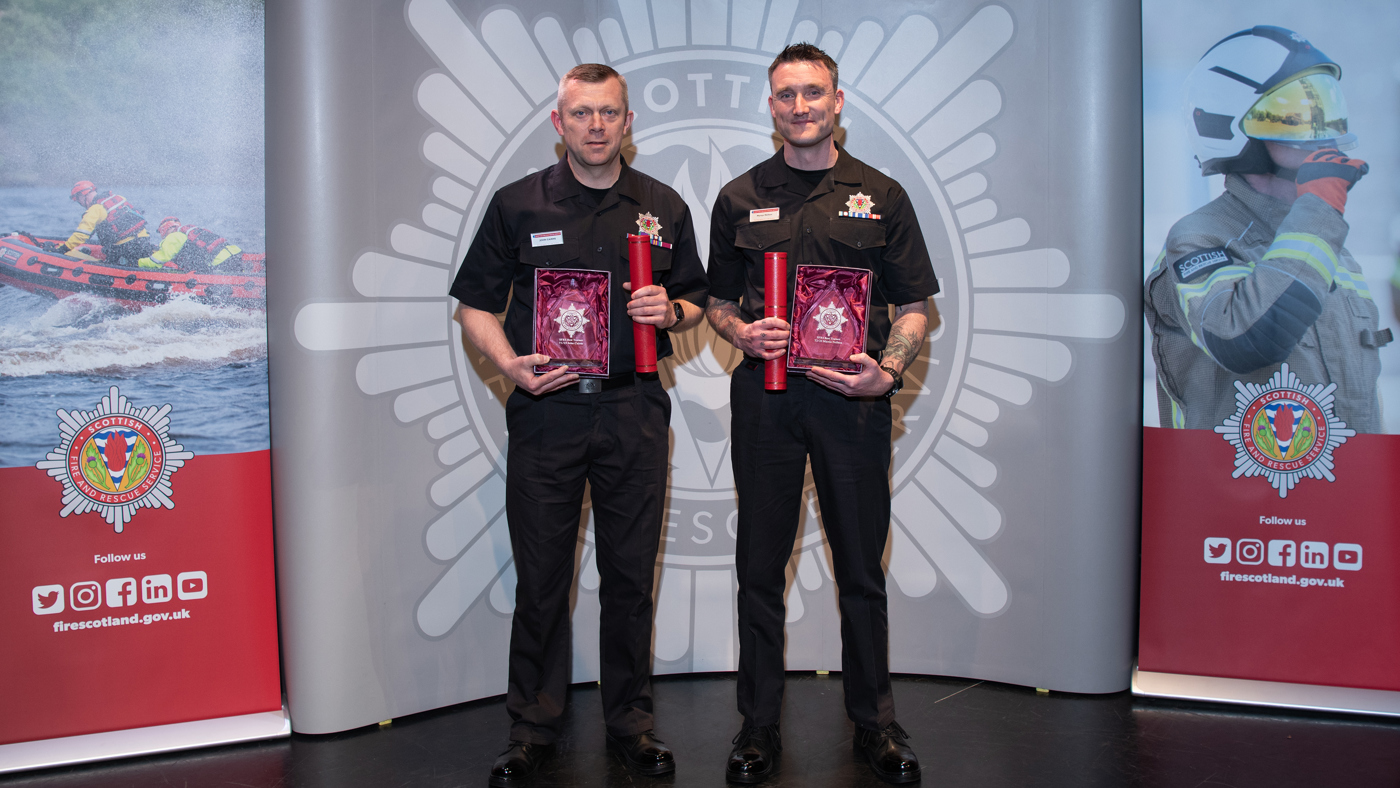 Martyn Neilson, 41, who will take up his post as a wholetime firefighter at Lochgelly Fire station, was awarded best trainee along with John Cairns, 43, who lives in Lossiemouth and will be based in Aberdeen Central.
Martyn said: "Being a firefighter is something I have always wanted to do and the past 12 weeks have been an amazing experience. I look forward to starting my career."
John added: "It is quite emotional, moving from the military after 24 years to the civilian world, but I already feel part of the SFRS family so it makes it easier. The journey only starts when I get to the fire station, but I look forward to the learning and development over the next three years."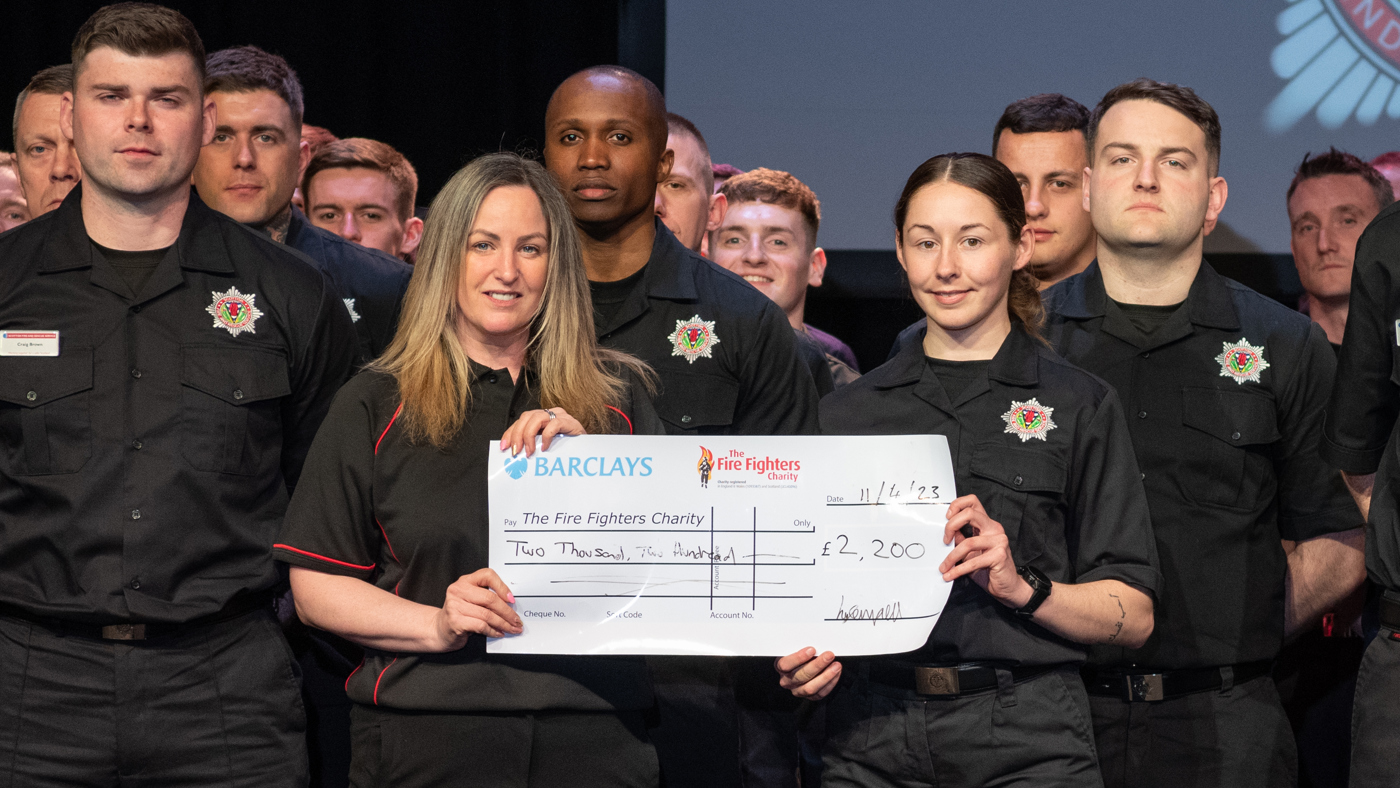 The graduates also took part in a charity ladder climb showcasing the core skills they have developed. At the ceremony, The Fire Fighters Charity was presented with a cheque for £2,200.
A further nine recruits graduated on Friday, 31 March at Newbridge Training Centre in Edinburgh.