Innovative life-saving equipment installed at Highland beauty spot
An innovative piece of water rescue equipment has been unveiled in Highland to help save lives.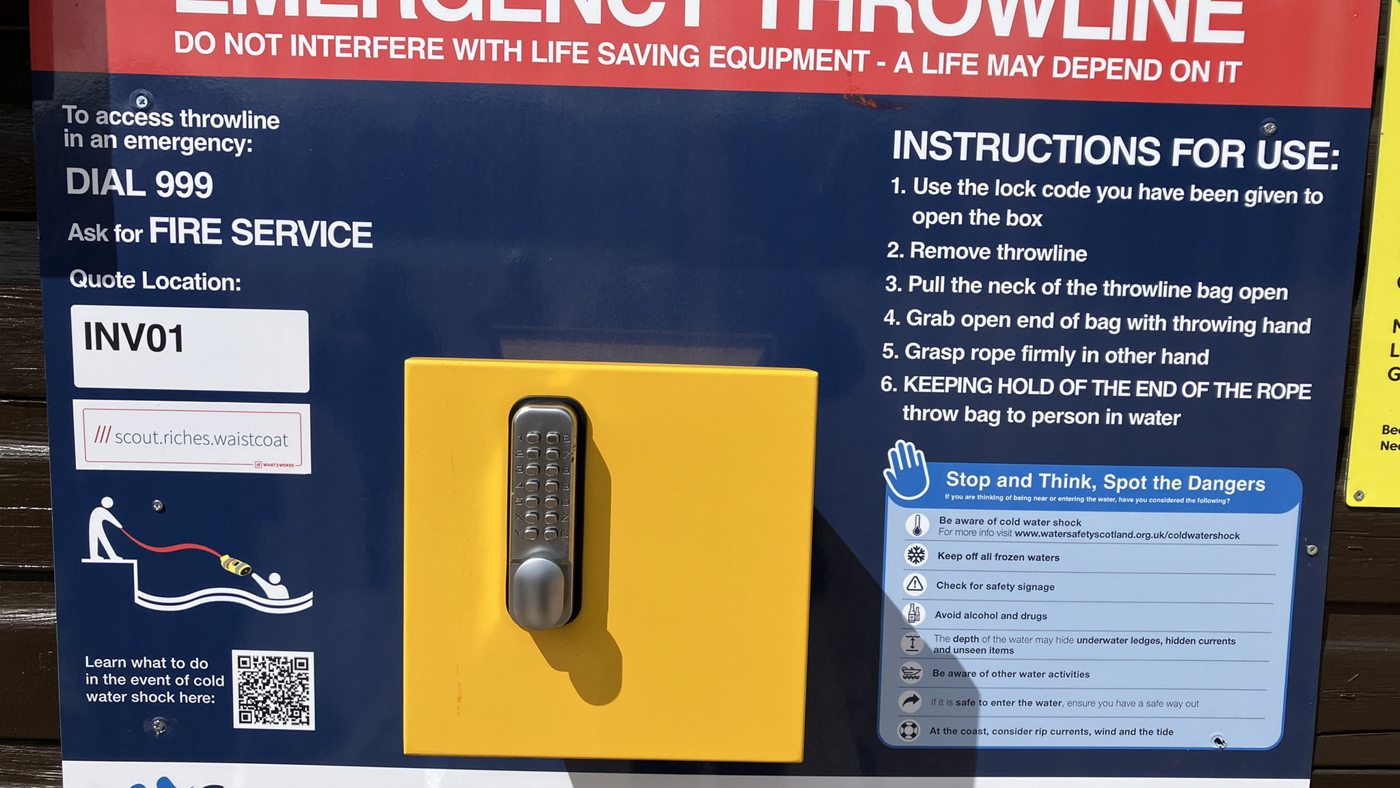 The specialist Portsafe board has been installed by the Scottish Fire and Rescue Service (SFRS) at Aviemore's Loch Morlich and is one of the first of its kind in Scotland.
Designed to reduce the vandalism or theft of life-saving equipment, the board uses a coded padlock system to protect a water rescue throwline contained within.
In the event of an emergency, a member of the public can call 999 and quote their location.
They will then obtain a code from Operations Control to open the board and access the water rescue throwline within.
Loch Morlich's Portsafe board will be the first of three to be introduced at sites across Highland.
SFRS Watch Commander James Monaghan helped to organise its installation.
He said: "Sadly, we occasionally do see the theft or misuse of water rescue equipment across Scotland, which is why having access to Portsafe boards is so important.
"Ultimately we would always ask people to avoid entering the water to rescue someone in difficulty and to immediately call 999, but there's no doubt that providing ordinary people with the skills and equipment to intervene in an emergency can help to save lives.
"That is why we are absolutely committed to sharing knowledge with businesses and members of the public on how to correctly use equipment like Portsafe boards and water rescue throwlines."
For further information on how to remain safe around water visit the SFRS website
ENDS