High school pupils in Dundee get the chance to learn firefighting skills
Dundee high school pupils are taking part in a contest to showcase the firefighting drills they've been learning.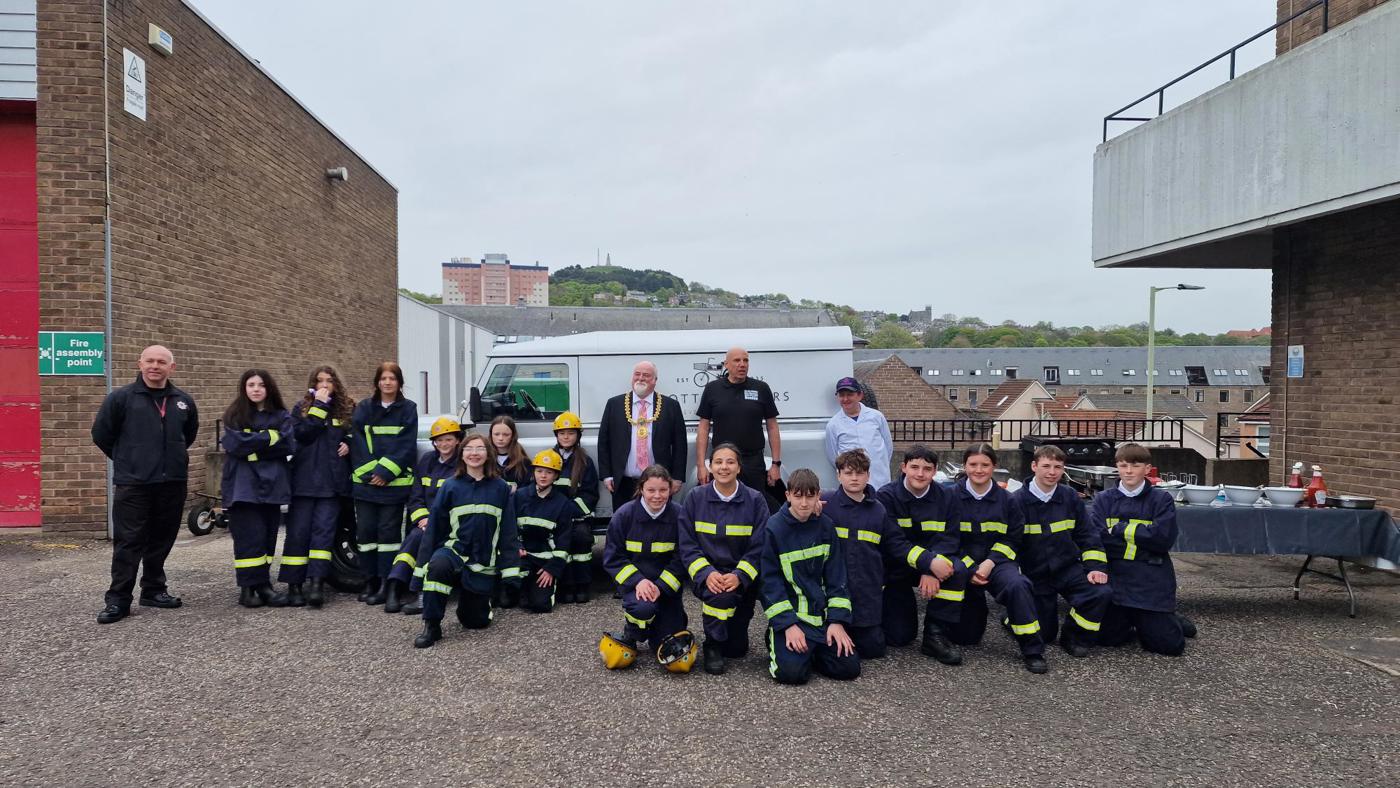 Over the past several weeks, students at four local high schools have trained in various firefighting disciplines, including operating a hose and erecting a ladder.
Working alongside the Scottish Fire and Rescue Service (SFRS), the youngsters have received operational training to emphasise the importance of teamwork and discipline.
Pupils will now meet for the final of the Dundee Schools and Fire Service Competition at the city's Blackness Road Community Fire Station on Friday, 12 May to showcase their skills in front of family members, SFRS partners and local officials.
The project is the result of a partnership approach to youth engagement between the SFRS and Dundee City Council.
SFRS Group Commander Mike Youngson helped to organise the project.
He said: "Community-driven projects like this present us with the opportunity to strike up lasting relationships with young people and to share with them transferable skills which can be used in future settings.
"I would like to take this opportunity to congratulate all of the pupils and staff who competed in the Dundee Schools and Fire Service Competition and to thank everyone involved who has made this a success."
Dundee Lord Provost Bill Campbell said: "The Schools & Stations competition is a great example of how collaboration between different parts of our community can achieve positive things.
"By working together, we can inspire and empower the next generation to achieve their full potential, and to make a positive impact on our wider world."