Firefighters across Scotland have come under attack while responding to 999 calls on Bonfire night.
Crews have been bombarded with fireworks and bricks after being mobilised to tackle a series of outdoor fires.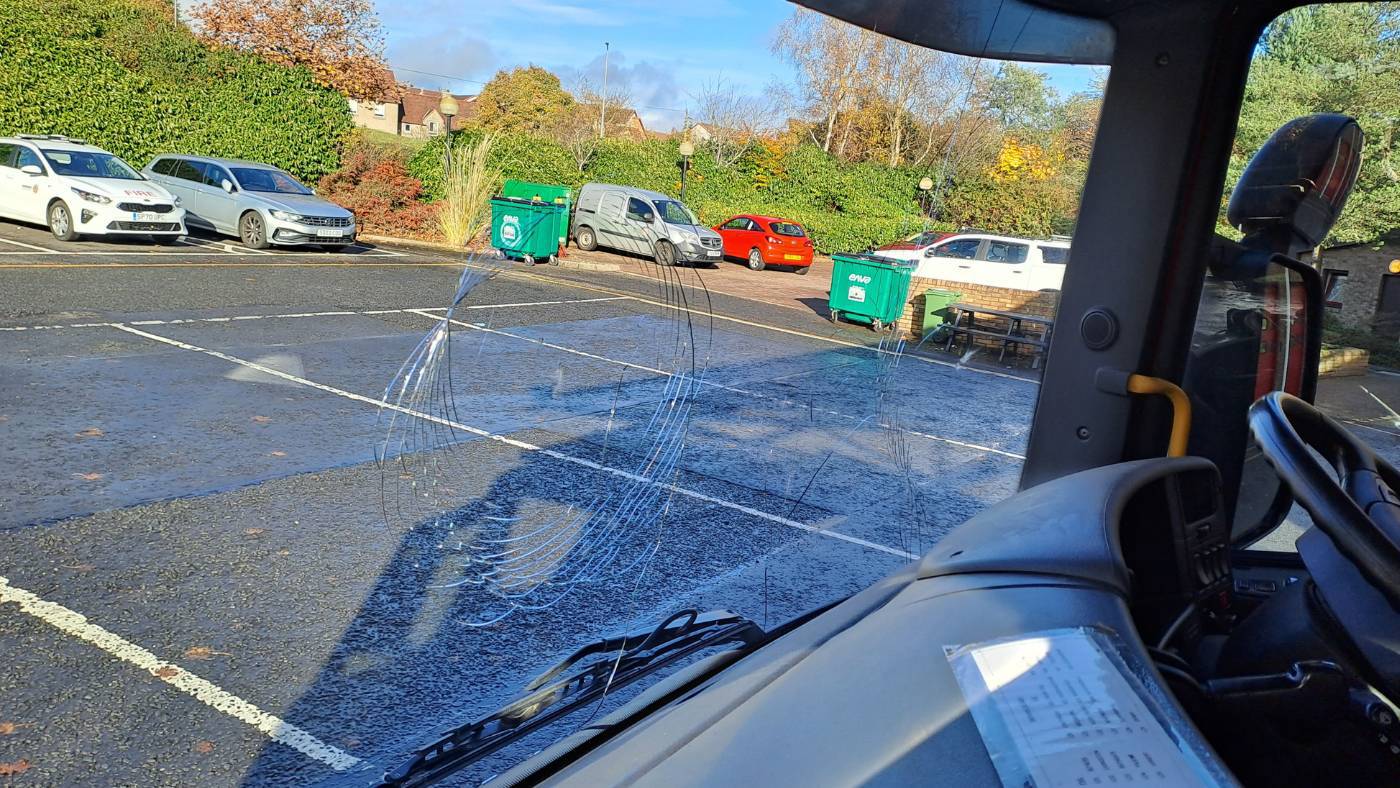 The Scottish Fire and Rescue Service (SFRS) has reported nine attacks during an eight-hour period.
The attacks happened in Dundee, Edinburgh, Glasgow, Blantyre in South Lanarkshire and Blackburn in West Lothian.
There were no injuries reported to the crews involved however a fire appliance in West Lothian had a windscreen smashed by a brick and had to be removed from operational service.
These attacks have followed four previously reported attacks on crews in Ayrshire and Edinburgh in the week leading up to Bonfire Night. As well as two further attacks over the weekend in Troon and Glasgow.
This totals 15 attacks on firefighters over a period of one week.
Andy Watt Assistant Chief Officer for the Scottish Fire and Rescue Service said: "Attacks on our firefighters are completely unacceptable. 
"Our staff should be able to carry out their role without being attacked. It is disappointing that people have tried to hurt firefighters and have damaged our appliances.
"This type of behaviour not only prevents our crews from bringing any emergency to a safe and swift conclusion, but it can impact on our emergency service colleagues - including the police – when they are supporting us on scene to ensure the safety of our personnel. 
"We thank our emergency service partners Police Scotland for their continued assistance and we will continue to work in partnership with them to identify those responsible.
"This type of behaviour is, of course, carried out by a small minority within society and we once again thank our communities for their continuing support and working together with us to stay safe."
SFRS received more than 892 calls from the public and Operations Control mobilised firefighters to approximately 355 bonfires across the country between 3.30pm and 12 Midnight on Sunday, 5 November. 
In the run up to the event, the SFRS had appealed to the public to be aware of the dangers of both fireworks and unsafe bonfires with a message to consider the impact of their actions on communities and emergency services. 
ACO Watt added: "Bonfire Night is traditionally one of our busiest nights of the year. 
"We put a huge amount of planning and preparation into this evening with local partners and other emergency services in order to protect communities, which is always our top priority. 
"I would like to pay tribute to the professionalism and resilience of our frontline personnel, our Operations Control staff and our support staff who have shown incredible commitment over this busy period. 
"Their dedication has allowed us to continue to protect communities throughout Scotland on Bonfire Night." 
A further regional breakdown of incidents and stats is currently unavailable.
These initial statistics may be subject to review in due course. 
West SDA: 502 calls received, 3 attacks on crews and 242 bonfires attended 
East SDA: 306 calls received, 4 attacks on crews and 90 bonfires attended 
North SDA: 84 calls received, 2 attacks on crews and 23 bonfires attended