Being a firefighter
Find out what firefighters do and what skills they need.
How to become a firefighter?
A firefighter's job is both challenging and demanding, however, it is also extremely rewarding. It requires fitness, professionalism, respect, integrity, dedication and a commitment to excellence. 
We provide our service every minute of the day, every day of the year. Fires and disasters do not stop because of holidays or bad weather and nor do we. 
Firefighters face stressful and hazardous situations as well as providing comfort and reassurance to people who may be deeply affected by them.
What skills do I need to become a firefighter? 
To be a good firefighter, you will need a combination of skills and qualities. These include: 
excellent all-round physical fitness  
sensitivity to deal with the public when they are distressed  
problem solving using relevant information   
If you become a firefighter, you will receive extensive training that will be a mix of both theoretical and practical. 
What types of incidents do firefighters attend?
Firefighters respond to 999 emergency calls to put out fires. But that's not all. The firefighter's role involves a huge range of activities other than firefighting. 
Other types of incidents you may attend are: 
road traffic collisions 
chemical spillages 
water rescue operations 
flooding incidents  
rail incidents  
and other disaster situations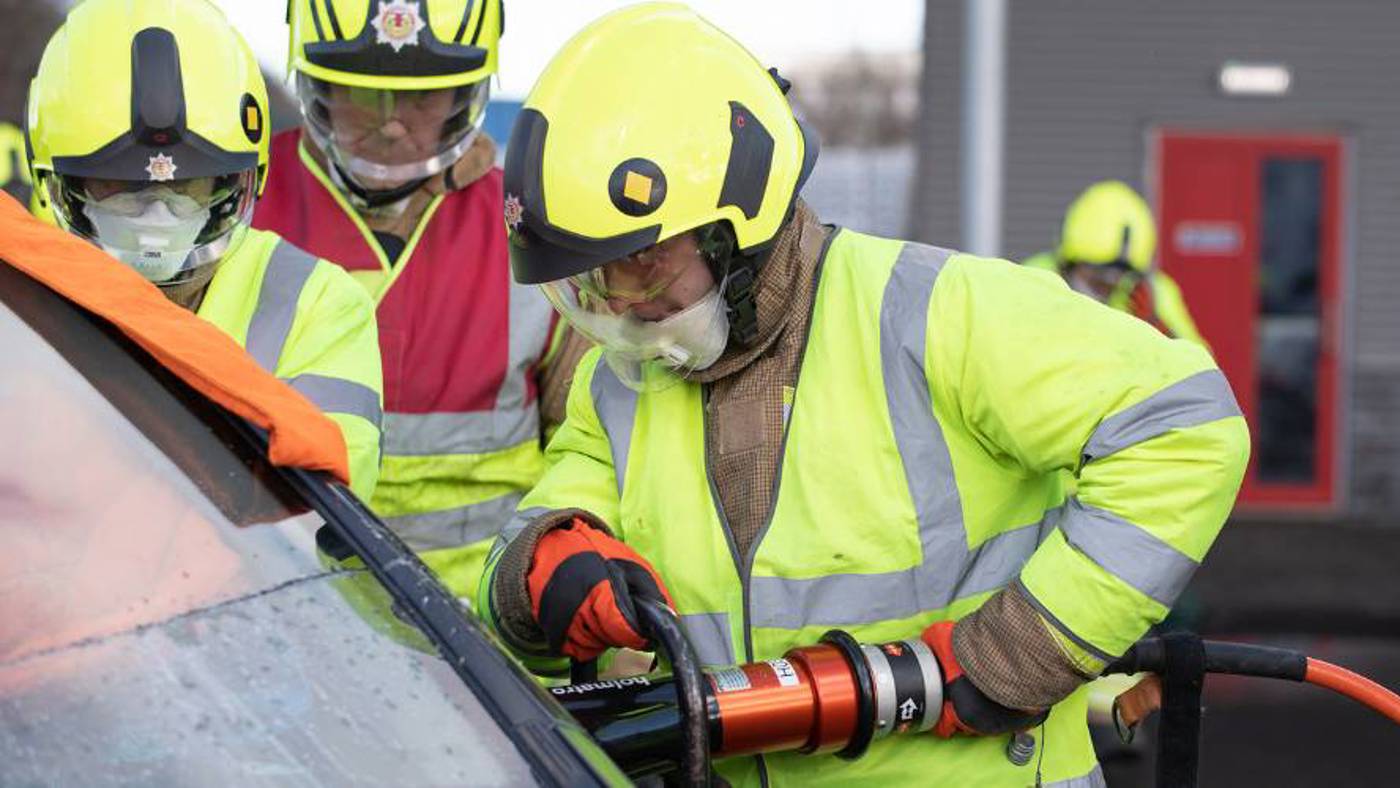 Helping prevent fires
The best way to fight fires is to prevent them ever starting. For this reason, our main focus is on educating and informing people in the community.  
This means that firefighters spend a large amount of their time educating the public. This involves anything from:  
fitting smoke alarms  
school and community group visits  
working with local councils to ensure the protection of vulnerable people  
carrying out inspections of commercial and industrial premises  
providing safety advice to community groups and families  
visiting people's homes, assess fire risks, and provide advice on protection 
collaborate with emergency services like the police, ambulance, and coastguard, offering specialized skills
Employee Benefits
In addition to the job satisfaction and the pride linked with working for the Scottish Fire and Rescue Service, employees have access to a wide range of benefits including:
A competitive salary and pension scheme
A range of excellent policies including those that promote a work life balance
Excellent training and career progression opportunities
Generous leave entitlement that increases with service
Access to 'mylifestyle' for saving/ discount schemes, including tax savings through our salary sacrifice schemes
Access to benefits such as The Fire Fighters Charity / SFRS Family Support Trust for you and your family
Access to gym facilities and Health and Wellbeing services and advice