Operational changes 2023/24
An overview of our 2023/24 operational changes
An overview
On Monday, 4 September we made a series of operation changes.
Some will help us modernise our emergency service. Others are necessary to help meet immediate financial challenges.
We have a legal obligation to deliver a balanced budget. Our current planning shows that we must make at least £36 million in savings over the next four years - including £11 million this year. This will allow us to meet the financial challenges outlined in the Scottish Government's Resource Spending Review.
Our information pack details the changes and the data behind the decisions.
Changes at a glance
Temporary second or third appliance withdrawal
Every day across Scotland, we have to make wholetime appliance temporarily unavailable. This is also known as off the run.
There can be many reasons for this, including:
staff turnover
planned training
staff absence
lack of relevant skills
Last year, there were an average of nine appliances off the run during day shift. During night shift, it was an average of eight.
We identified ten stations where the second and third wholetime appliances are now temporarily off the run. This will:
ease pressure
create immediate financial savings
have the least impact on response time benchmarks
High reach appliance strategy
High Reach Appliances (HRAs) are specialist appliances that can tackle fires or rescues from heights. These are national assets which are strategically placed to cover the whole of Scotland based on risk and demand.
We needed to review HRA provision across Scotland to ensure a more even distribution and remove older vehicles which cost a lot to maintain.
On Monday, 4 September we reduced our HRAs from 26 to 16. This will help reduce our capital (financial) backlog. We will later reduce this number to 14.
Some HRAs will be replaced by standard appliances. Others will be removed based on provision of another HRA within a reasonable distance.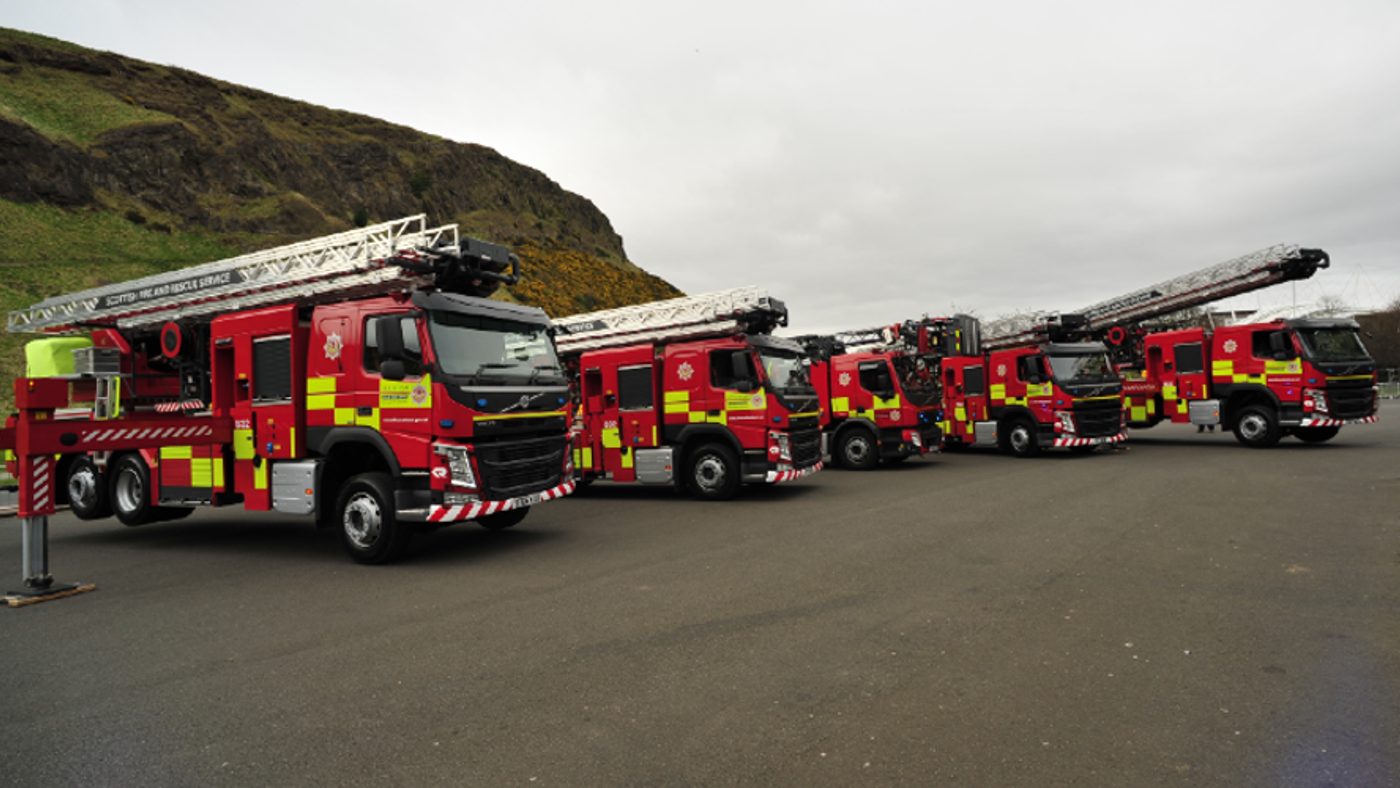 Standardisation of water rescue
There are four dedicated Clyde rescue boats in Glasgow moored at all times on the river Clyde.
These resources are crewed by personnel from Polmadie and Knightswood Community Fire Stations.
Polmadie was the only station in Scotland with a dedicated crewing model for water rescue.
On Monday, 4 September we standardised the crewing model at Polmadie to a dual-crewed approach. This means crews will be able to attend other emergency incidents.
The Clyde rescue boats will remain as a dedicated resource on the river Clyde.