Fire hydrant issues
Use this service to report a faulty or damaged fire hydrant
Identifying a fire hydrant
Yellow H signs in the street tell you a hydrant is nearby. The large number at the top tells us the size of the water main that feeds the hydrant, in millimetres.
The smaller number at the bottom tells us how far away the hydrant is from the sign, in metres. Some, but not all, indicate the direction of the hydrant too.
The lid on the ground should be embossed or engraved with FH. If the lid says anything else, it's not a hydrant.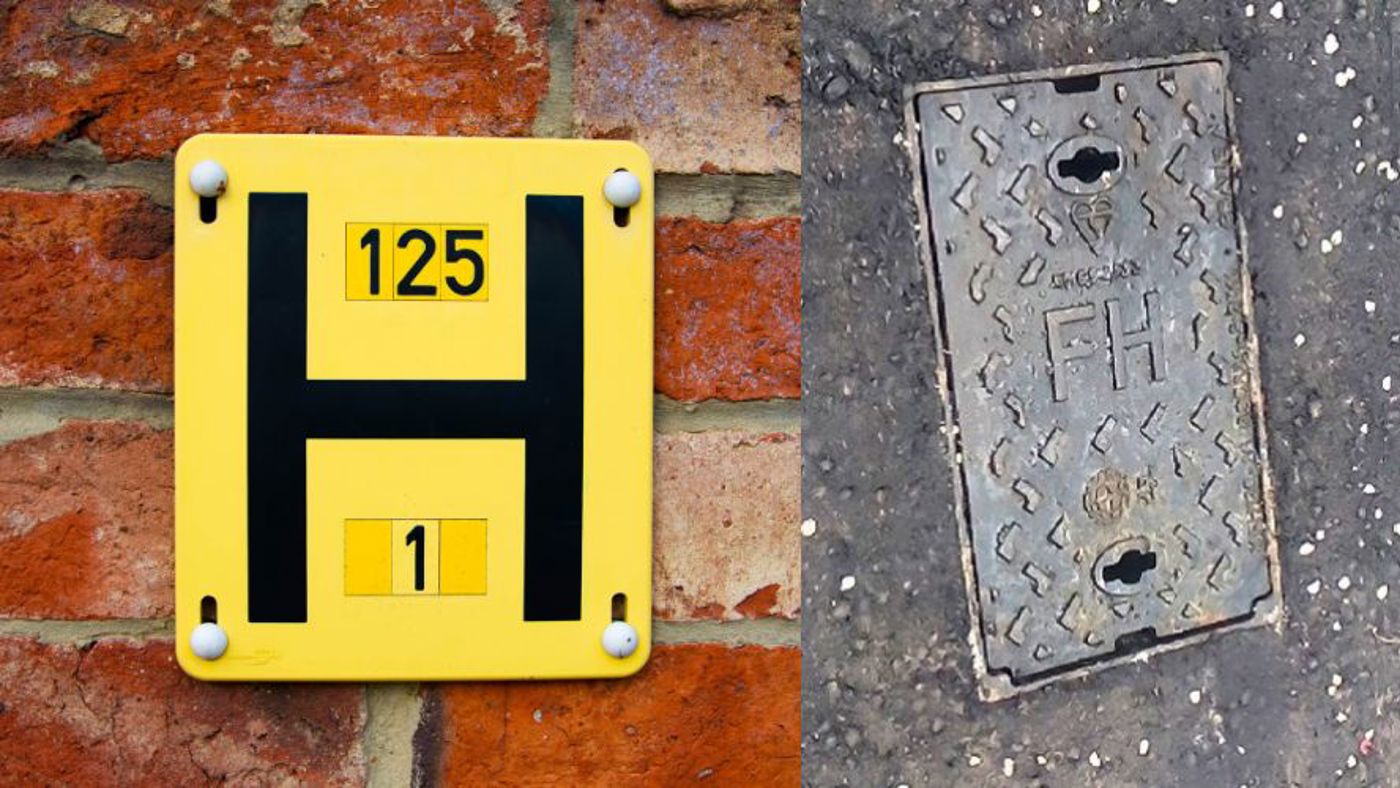 Why report an issue?
We use these to refill our fire appliances or to access additional water supply while at an incident. We may need access to a hydrant at any time, so please report any issues as quickly as possible. 
What should I do next?
If you believe it's a hydrant, based on the information above, report the issue using our online form. To fix the issue as quickly as possible, we need as much information about the issue and the location. 

If you're not sure, please contact Scottish Water. They are available 24/7 on 0800 0778 778 to fix issues affecting water supply in Scotland.
When will the issue be fixed?
We have limited resources to fix these issues, so we will assess the problem and prioritise it on severity. You may not hear back from us about it, but we will ensure every issue is addressed. We'll only be in contact if we need further information.

If we discover the issue isn't with a fire hydrant, we will pass the information to Scottish Water to investigate further - we'll only share the information about the location of the hydrant.